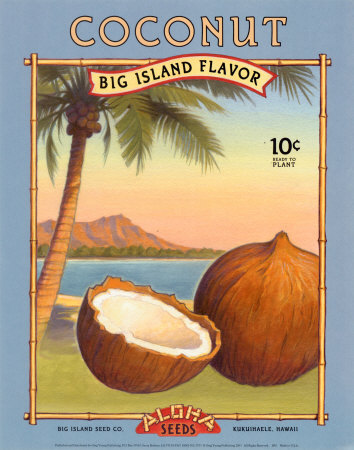 Mmmmm coconut.. that is my flavour! Not very PC (politically correct) but hey, most Aussies arent very PC on a daily basis. Its not how we roll lol.
Coconut, to those that dont know, refers to people from the South Pacific. Samoa, Tongan. Fiji, Cook islands, Vanautu etc.(oh and hawaii) Where did the term "coconut" come from? Im not sure BUT i heard it thru my islander friends.. thats what they called themselves....
...and my sexually flavour is COCONUT!
Whats yours???
Some peoples flavour is Oriental, some people like Mexican, some only like white chocolate, whereas some like the dark chocolate :)
Everyone has a flavour.
You might not ever get to eat your flavour but you still know thats what floats your boat :)
I personally have a visual thing for South Pacific island men. They are big and beefy and i dont know, maybe its the culture, the laid back attitude, im not sure but i find them highly attractive. If i see an island boy in a crowd of people, my radar goes off, i get excited, im like a 16yr old girl "OMG BOYS!!!!" Think "The Rock Dwayne Johnson. YUM
Now dont get me wrong, im not racist, i dont date only "Coconuts". Oh no, i am very multicultural when it comes to dating. I will try any nationality at least once lol. I would never date a man ONLY because he was an islander. Even tho he might have the right look, he still has to be the right personality :) In fact, ive only been with an island man maybe twice in 2yrs.. and thats including work lol!
When i put up a new wallpaper on my laptop, it will be 9 out of 10 times, an island man of some kind :) I cant help it, i just really like to perve on them. They make me smile, they make me wet, they just do something to me that i cant explain!
Where i live right now, there is no island men to be seen so i have to look from afar on the interwebs. Its sux, but thats ok, cos i dont only limit my self to islander men, there is always another flavour boy around to keep me smiling :)
But i know of people who like a certain flavour and they dont ever venture from that food group.. why is that? Doesnt it get boring? Dont they wonder what the other flavours taste like? I would feel like im missing out on something if i said "that it, im only going to shag Caucasian men for the rest of my like".. OMG how sad!
So i wana know about my readers (if i have any).. do you have a flavour? what is it? and... do you only stick to that flavour or do you like a bit of variety???